In his monumental FÉG article, JayPee briefly touches on the P9R and how that pistol is sometimes mis-labeled and mis-identified as a FÉG "Hi-Power." And while he sees a resemblance between the P9R and the S&W 59 (which is there, no doubt), I see FÉG once again following Fabrique Nationale and the style of their Hi-Power DA pistol. But where FN clearly based the HP-DA on the original Hi-Power design, FÉG based the P9R on the P9M with the S&W operating system rather than the Browning system found in the P9.
Figure 1 is a rendering of an early FN HP-DA. Compare it to Figure 2, which is the FÉG P9R.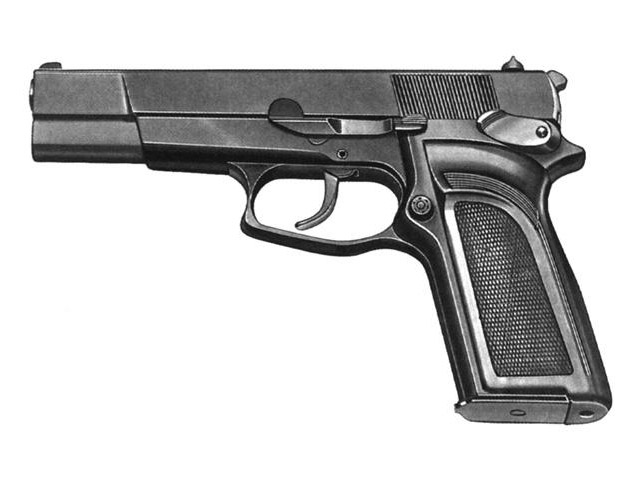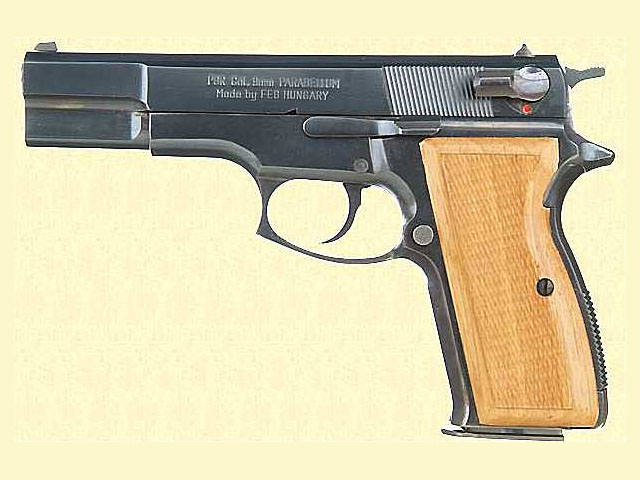 But the Gold Medal award for producing the most similar pistol to the FN HP-DA has to go to the Bulgarian arms maker Arcus. In fact, their Model 98 DA could justifiably be called a more faithful attempt at making a double action version of the original Browning Hi-Power than even the HP-DA.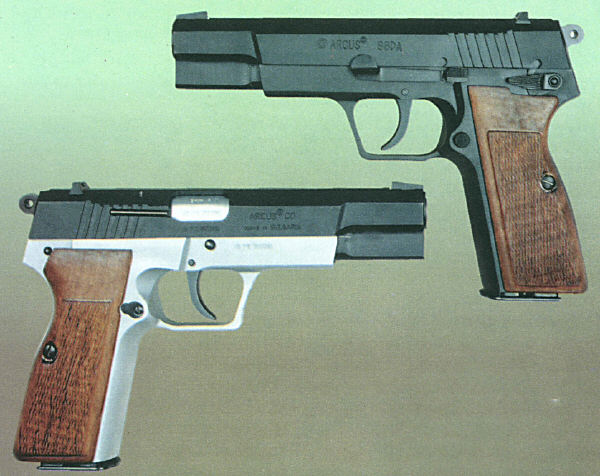 Figure 3: Arcus 98 DA
The entire contents of this article is Copyright © 2010 by Gary7. All rights reserved. This material may not be published, rewritten, or redistributed in any way. The copyright for photographs used from other sources remains with the respective owners and credit is given where the photographer is known.